WedgeOS Content Security Platform Wins Gold For Innovation In Next Generation Security
Wedge Networks Wins Gold at 9th Annual 2013 Info Security Global Excellence Awards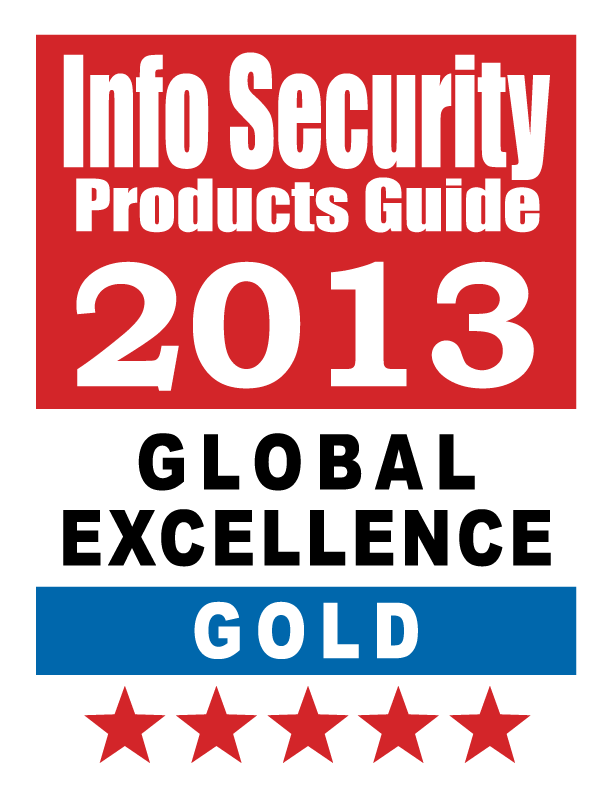 Calgary, Alberta, Canada - February 28, 2013 - Wedge Networks, Inc., the leader in real-time Content Security and Compliance solutions for enterprises and service providers, announced today during RSA 2013 that Info Security Products Guide, the industry's leading information security research and advisory guide, has named the Wedge Networks WedgeOS Content Security Platform a Gold Winner at the 2013 Global Excellence Awards for Innovation in Next Generation Security.
Wedge Networks' WedgeOS provides an innovative new software platform for conducting full content inspection for network application traffic in real-time. Network Security Applications such as Anti-Malware, Anti-Spam, DLP, Mobile Security, etc. can be applied to the network data traffic to enforce customized policies. By building a security infrastructure platform at the network layer, WedgeOS provides a cost effective platform for enterprises, ISPs, cloud service providers and content service providers, allowing them to eliminate both inbound and outbound harmful content.
Wedge Network's Deep Content Inspection based solutions leverage comprehensive signatures across mobile and fixed devices, heuristics and reputation-based databases to provide the industry's highest accuracy in malware detection. The WedgeOS Content Security platform provides a scalable, real-time solution that understands the intent of Data-in-Motion, enabling the detection and remediation of both known and novel threats without affecting network performance.
To date, thousands of instances of the WedgeOS Content Security platform have been deployed in service providers, data centers, cloud computing centers and enterprises worldwide, carrying out high performance DCI functions for these organizations and providing unparalleled protection for their networks.
More than 50 judges from a broad spectrum of industry voices from around the world participated and their average scores determined the 2013 Global Excellence Awards Finalists and Winners. Winners were announced during the awards dinner and presentation on February 27, 2013 in San Francisco attended by the finalists, judges and industry peers.
About Info Security Products Guide Awards
Info Security Products Guide sponsors leading conferences and expos worldwide and plays a vital role in keeping end-users informed of the choices they can make when it comes to protecting their digital resources. It is written expressly for those who are adamant on staying informed of security threats and the preventative measures they can take. You will discover a wealth of information in the guide including tomorrow's technology today, best deployment scenarios, people and technologies shaping info security and market research that facilitates in making the most pertinent security decisions. The Info Security Products Guide Awards recognize and honor excellence in all areas of information security. To learn more, visit www.infosecurityproductsguide.com and stay secured.
About Wedge Networks
Wedge Networks is the leader in real-time Content Security and Compliance solutions for enterprises and service providers. Our patented WedgeOS platform provides the next generation security infrastructure to detect, protect against, and control threats, information leaks, and allows future security functions to run on the network. At its core is our Deep Content Inspection technology, which moves beyond the application layer to allow full access to all content passing through the network in real time. It uniquely provides the most depth in scanning without compromising performance, loading clients, and remaining completely transparent to network traffic. Software systems and hardware appliances running on WedgeOS are deployed globally, delivering security protection for tens of millions of users in Fortune 500 companies, government agencies, internet service providers, and across all industry verticals. Wedge Networks is headquartered in Calgary, Canada and has international offices in Santa Clara, USA and Beijing, China.
---