Could Cloud Network Defense Mean a New Source of Security?
November 21, 2014 - By Steve Anderson, Contributing NFVzone Writer
Security, these days, is perhaps one of the - some might even say the - most important functions that anyone who deals with computers, regardless of size or purpose, can undertake. As such, there are plenty of options to bring to the table when it comes to security, from a variety of different vendors. However, a new development from Wedge Networks may offer up a new form of security presented in a whole new way, its new Cloud Network Defense system. To read the full article, please visit nfvzone.com.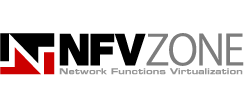 ---