Our Team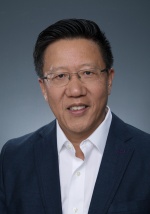 Hongwen Zhang, Chief Executive Officer & Chief Technical Officer
Dr. Zhang is a co-founder of Wedge Networks. As Chief Executive Officer & Chief Technical Officer, he is instrumental in developing Wedge's high performance security platform. Dr. Zhang holds a Ph.D in Computer Science from the University of Calgary; an M.Sc in Computer Engineering from the Institute of Computer Technology of Chinese Academy of Sciences, and a Bachelor of Science in Computer Science from Fudan University. With more than two decades of high-tech leadership experience, Dr. Zhang is a co-inventor and holder of several patents in the area of computing and networking. Prior to establishing Wedge Networks, he was a co-founder of the 24C Group Inc., which pioneered the first digital receipts infrastructure for secure electronic commerce. Dr. Zhang was previously principal of Servidium Inc., now ThoughtWorks Canada Inc., a global leader in agile development methodology. A speaker and writer on subjects of cloud, networking, and IT security issues and trends, Dr. Zhang chairs the Security Working Group and is a member of the board of directors of Open Cloud Connect, a global cloud computing consortium of leading network service providers and technology vendors.
---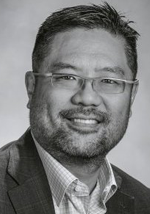 Rob Fong, Chief Operating Officer & Chief Financial Officer
Mr. Fong has more than 20 years of capital market experience, specializing in public markets, venture capital, corporate finance, business transformation and operations. Prior to joining Wedge, he was responsible for the listings and compliance & disclosure business for the TSX Venture Exchange as the Director for Western Canada. Mr. Fong has also held senior management roles at Northern Securities (vice president and branch manager) and Mackie Research Capital (senior vice president). Mr. Fong received a Bachelor of Commerce from the Alberta School of Business at the University of Alberta and is a CFA charter holder. Mr. Fong's diverse financial background will allow him to guide Wedge Networks as the company continues to grow and expand.
---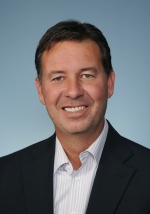 Steven Chappell, Executive Vice President of Sales
Mr. Chappell has more than 25 years of experience in building and leading high-tech organizations worldwide. Mr. Chappell brings proven success in leading innovative companies ranging from small startup opportunities such as, Critical Watch (President and COO), Picazo Communications and Strix Systems (where he held the position of vice president worldwide sales for each) to global fast growing security and technology leaders TippingPoint Technologies (vice president worldwide sales), Riverbed Technology (vice president worldwide channel sales), Intel (vice president business development). With this background, he also brings partnership, acquisition and IPO knowledge from helping build the successes of Picazo and TippingPoint. Mr. Chappell has orchestrated strategic partnerships with leading security and technology companies in all markets worldwide.
---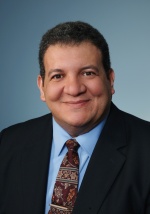 Husam Kinawi, President & Chief Scientist
Dr. Kinawi is a co-founder of Wedge Networks and has a Ph.D and Master of Science in Computer Science from the Universities of Calgary, Canada and London, UK. Within his role at Wedge Networks as President and Chief Scientist, Dr. Kinawi works with Wedge's customers, R&D and engineering teams to cater to customer requirements and demands while ensuring that the company's product and IP portfolio is continually updated and relevant within the fast moving security industry. Prior to Wedge Networks, Dr. Kinawi also co-founded Mpower Technologies Inc., a wireless telecommunications software company, in 1997 and ActiveIq.com (NASDAQ: AIQT), a Boston-based e-Business applications firm, in 1999. Dr. Kinawi is an innovator with more than 17 years of research and development experience working with industry leaders such as Newbridge (Alcatel), Siemens, United Technologies, and Apple in the areas of distributed information systems, embedded applications and wireless Internet solutions. Dr. Kinawi has been a guest speaker at numerous major conferences, published several research papers and is the holder of multiple patents in the area of mobile and wireless devices. Dr. Kinawi also plays an active role in mentoring technology startups and recently lent his experience as a Director for Trusted Positioning, a pioneer in infrastructure-less, indoor positioning technology, from its inception to its successful acquisition by InvenSense Inc. (NYSE: INVN).
---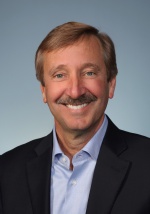 Frank Wiener, Vice President of Marketing
Mr. Wiener has more than 25 years of marketing and business leadership experience in growing and scaling companies from early stage startup through to IPO, and large profitable global businesses. Prior to joining Wedge Networks, he led the full spectrum of corporate and product marketing for multiple highly successful companies including Cyan (IPO, acquired by Ciena), Calix (IPO), and Paradyne (IPO, acquired by Zhone). He also frequently expanded into broader roles to support strategic corporate objectives, such as leading product development (engineering and PLM), global expansion (launching international channel programs), and extensive business development roles (licensing key technologies and forming ecosystem partnerships) providing compelling solution differentiation. His diverse experiences while working at Nortel, Paradyne, AT&T Paradyne, Calix, Cyan, Ciena and Wedge Networks, with technologies such as SDN/NFV orchestration, networking, metro/regional transport, wireless, broadband, security, and cloud-based SaaS, provide an expansive foundation for understanding and communicating how technology can be applied to solve a wide range of customer needs.
---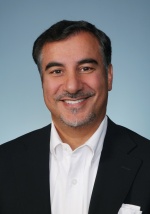 Hussein Amery, Vice President of Business Development
Dr. Amery is Wedge Networks' Vice President of Business Development. Dr. Amery has more than 25 years of experience building business in different industries – oil and gas, real estate development, finance and IT. Dr. Amery's most recent position was the VP Operations for a publicly-traded managed Internet services provider (Fatport, a division of Skyboard Media). Prior to that, Dr. Amery was a founding director of Ittihad Capital Corp., a boutique finance and leasing corporation. Dr. Amery completed his undergraduate education in Canada and his post-graduate education in California, earning a doctorate in psychology. While not working, Dr. Amery volunteers his time extensively to local and international charitable and non-profit organizations.
---
---