Industry Affiliations
As part of our efforts to re-invent network security for cloud-centric infrastructure, Wedge Networks plays an active leadership role in important industry groups, including:
---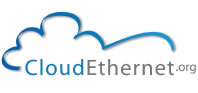 The CloudEthernet Forum is a global industry alliance founded by Alcatel-Lucent, Avaya, Citrix, Equinix, Huawei, HP, Juniper, PCCW Global, Spirent Communications, Tata Communications and Verizon to address the need for scaling and enhancing Ethernet technology in order to enable cloud-service providers, carriers and enterprises to support and deliver cloud services more easily, quickly and economically. The group's membership includes systems integrators, network element managers and service providers, including leading cloud providers. As a board member and the chairman of the Forum's Security Working Group, Wedge President and CEO Dr. Hongwen Zhang is responsible for shaping the organization's vision — and, indeed, the industry's — regarding cloud security.
---

The defining body for Carrier Ethernet, MEF is a global industry alliance comprising more than 220 organizations — including telecommunications service providers, cable multiple system operators, network equipment/software manufacturers, semiconductor vendors and testing organizations — whose mission is to accelerate the worldwide adoption of carrier-class Ethernet networks and services. As such, MEF develops technical specifications and implementation agreements to promote interoperability and deployment of carrier Ethernet worldwide. Wedge Networks serves as a security-expert member of MEF, helping to create the model for applying security within the "third network."
---

TRTech is an industry-driven, not-for-profit technology commercialization company that fast tracks ICT innovation to market by working with its 80 industry, government, and academic partners and clients to discover, develop and commercialize technology. Our mandate is to grow the ICT industry in Western Canada by supporting your success, while giving you full control over Intellectual Property.
---