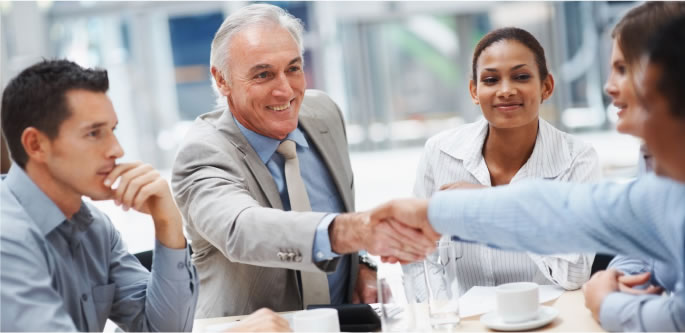 ---
Channel Partner Program
Innovation, Learning and Exceptional Service are all at the heart of Wedge Networks' organization. That is why we have built a partner program designed to reward partners' excellence in performance, tailored to each individual partners' preferences and choice of partner program. As a leader in Web 2.0 security we bring products, solutions and services to our partners that represents truly unique opportunities for differentiation within the crowded marketplace. We believe that learning and service are key enablers for continued innovation at Wedge Networks, and we seek to generously reward partners for exceptional contributions in their regional markets.
Register today to learn more about Wedge's Partner Program or join our growing ecosystem of partners worldwide. One of our representatives will contact you within the next business day.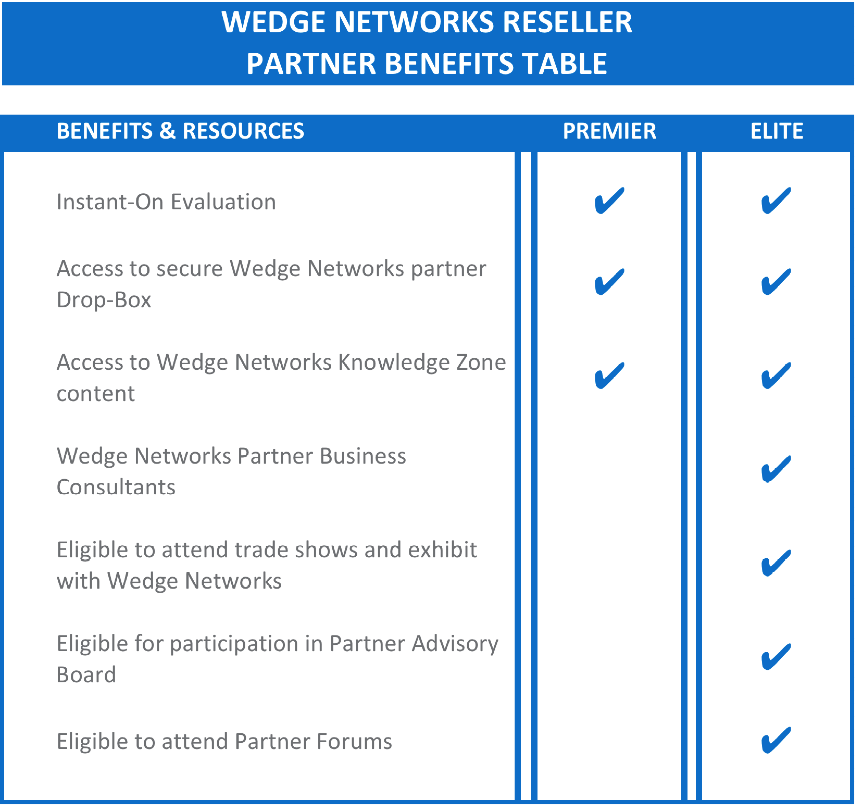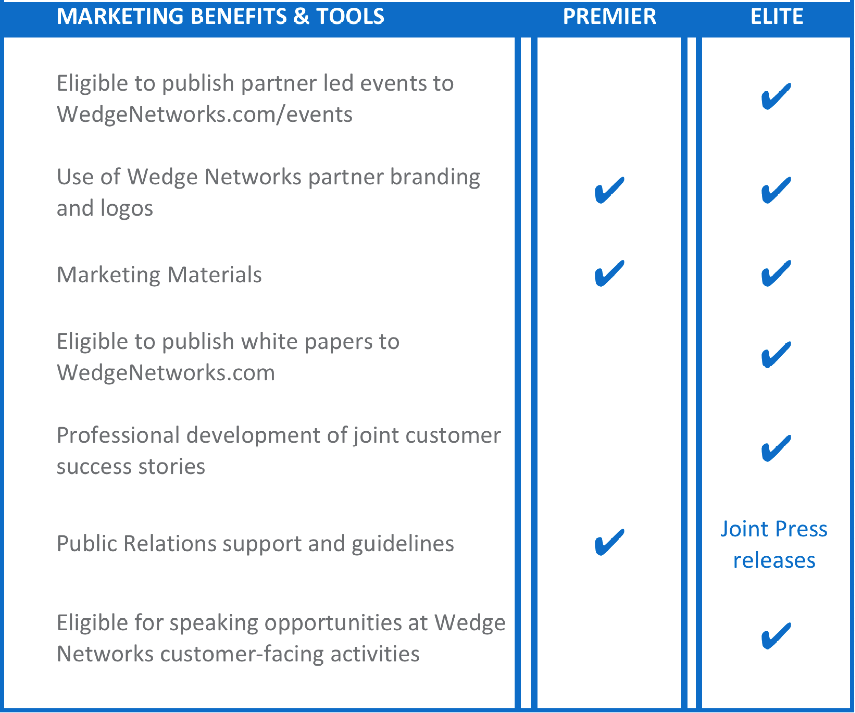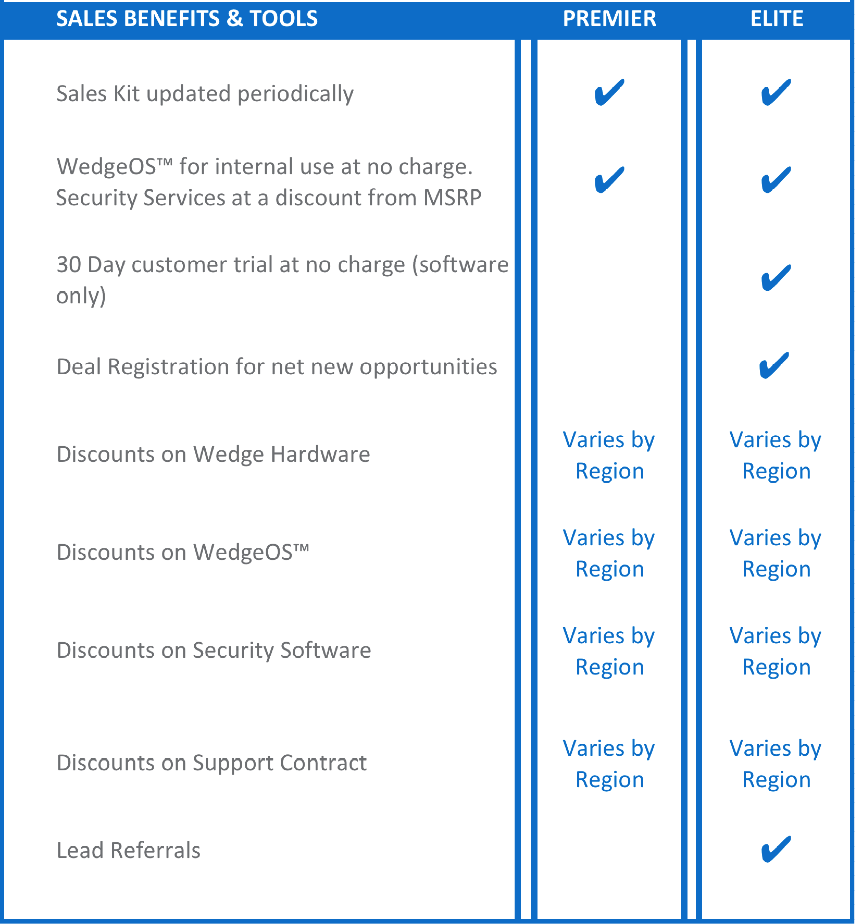 Access to and Continued Dialogue with Wedge
By focusing on a personal touch and a high degree of involvement, coupled with market leading partner rewards and benefits, we want you to see us as a key partner in all of our distribution channels. Not only is Wedge your leading provider of security solutions for Web 2.0 threats, but we are also an important contributor to your overall pre and post sales functions. All partners receive unlimited access to free pre-sales and post sales technical support over the web, through e-mail and on the phone, with Premiere, Elite and Distribution level partners being assigned to our regional channel support teams. We encourage participation in our product development forums for our certified and qualified partners and we provide direct customer satisfaction surveys subsequent to every completed installation.
Discounts / Financial Rewards / Sales Incentives
The Wedge Partner program rewards partners financially based on their chosen partnership level and their individual performance within each level. We provide extensive deal registration and renewal protection programs to reward success in opportunity identification and to help you continue building a strong funnel of opportunities and a loyal customer base. Wedge Networks believe in direct business development support as exemplified by our market development funding initiative which is further coupled with regional sales incentives and promotions.
Certification
How we work with our partners defines our success. We measure our own accomplishments based on how well we can adapt and change with the market and we believe in enabling our partners to do the same. That is why our sales and pre-sales training is highly focused on understanding the changing environment and on how Wedge Networks and our Partners can best help customers continue to keep their end-points and infrastructure secure through change. Our certification tracks are free and are included for sales and pre-sales professionals .We also provide technical, administrative and system architecture training to engineering, implementation and support staff.
Market Awareness
The security landscape is rapidly changing and interactively sharing information and continuously updating and improving our dialog with our customers is invaluable to Wedge's success. Any partner of Wedge Networks has full access to our seminars, webinars and periodical newsletters. Ongoing and integrated communications with our channel network are also meaningful additions to our partners' ongoing marketing and sales efforts. Please see the table above for a high level overview of our partnership levels and some of the key rewards and benefits provided by Wedge's Partnership Program.
---