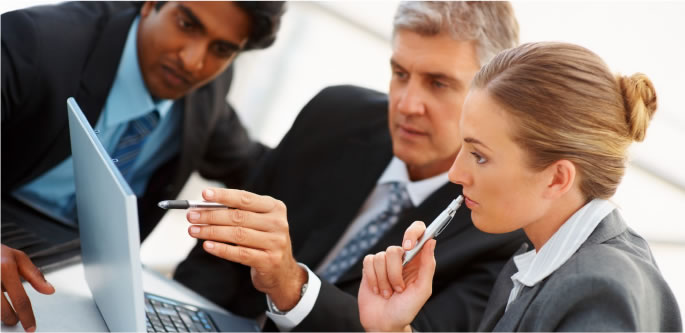 ---
Technology Partner Program
Wedge Networks is partnered with world leading technology vendors to deliver best-of-breed solutions to our customers. This combination of proprietary technology and the strongest partnerships in the industry ensures our customers have the best solution to meet their business goals. If you and your company are interested in joining Wedge as a technology partner, please contact us!
---

Top organizations worldwide count on Cloudmark's messaging security solutions to protect their infrastructure and users. Advanced Message Fingerprinting algorithms and global threat data block spam, phishing, and virus attacks with unmatched speed and accuracy.
World Leading Detection
Cloudmark's unique Intelligent Fingerprinting track threats, detect spam, phishing, and virus mutations before they propagate. As each message comes in, a unique set of Fingerprints is generated, which identifies both threats and legitimate messages. Since only relevant threat attributes in messages are fingerprinted, Cloudmark is able to recognize spam, phishing and viruses that have undergone polymorphic mutations, such as changes in text, URL, image, sender or other attributes.
World Leading Accuracy
Cloudmark's Global Threat Network provides real-time feedback on messages to provide the most accurate message solution in the world. The network consists of over 180 million sources, providing human input on the legitimacy of a message. This feedback is corroborated and analyzed by the Trust Evaluation System to track the reputation of each reporting source. Leveraging this human feedback Cloudmark is able to positively identify real spam and phishing threats without false positives. Modeling digital reputation the same way reputation works in the real world.
Awards
Computerworld - SNW Best Practices Award 2011. Recognition for forward-thinking data management solutions in the category of Best Practices in Storage Resiliency, Data Protection and Recovery.
PCMag.com - Best of 2010 Award in "Software Security" category. Awarded to the Cloudmark DesktopOne product.
Info Security - Excellence in Anti-Spam 2007. With the ability to eliminate 98% of SPAM and maintain 0% false positive Cloudmark was awarded Excellence in Anti-Spam
PC Plus – Editors Choice Award 2007. Awarded for unprecedented accuracy in Spam and eliminating false positives.
BIOS Magazine - Editors' Choice. The power to apply human feedback in real time to block spam and phishing in real time so that only a few people ever have to see a Spam
---

A dedicated security company that proactively secures systems from cyber threats: new, old, and emerging. With a multinational group that tracks, evaluates, and protects users against malicious programs, such as viruses, worms, Trojans, spy-ware, and data leakage. Protecting over 300 million users worldwide, with a corporate client base exceeding 250,000 companies around the globe, Kaspersky provides proven solutions to prevent business disruption.
Most Accurate Protection
Traditional solutions are no longer enough to protect against all external threats as most malware is multi-functional and deeply integrated within Internet resources. Kaspersky Lab reacts proactively to de user needs to deliver industry leading protection from current and emerging threats.
Fastest Updates in the Industry
Kaspersky antivirus software provides the fastest updates for new virus and security threats in the industry. Once an hour updates and rapid outbreak updating deliver industry leading protection from all known, unknown, and zero day threats.
Awards
Fast Company - Top 50 Most Innovative Companies in the World. Kaspersky Lab placed 32nd in the ranking, ahead of many global giants of the IT industry.
SC Magazine - 2013 Excellence Award Winner for Best SME Security. As a leading business security vendor Kaspersky was a winner for outstanding leadership and achievement in information security.
AV-Comparatives - Product of the Year 2011. Kaspersky Lab achieved and Advanced+ award in each of the categories tested in 2011; the only company to achieve this in every single test; reflecting very high detection rates of malware, good heuristic detection, very few false positives, fast and reliable scanning with low system impact.
PC World - 100 Best Products of 2007. Security is more important than ever and Kaspersky's fast and accurate response to outbreaks placed it on this list among Apple's iPod, Microsoft Xbox 360, and the Nintendo Wii.
PC World - Editor's Choice 2007 anti-virus comparative. The commanding performance of Kaspersky prompted PC World award them their coveted 'Best Buy' award.
---

Delivering proactive and proven solutions and services that help secure systems and networks around the world, McAfee protects consumers and businesses of all sizes from the latest malware and emerging online threates. The company's solutions are designed to work together, integrating anti-malware, anti-spyware, and virus protection with security management features that deliver unsurpassed real-time visibility and analytics, reduce risk, ensure compliance, and help businesses avhieve operational efficiencies.
McAfee Global Threat Intelligence
McAfee security technologies use a unique, predictive capability that is powered by McAfee Global Threat Intelligence - enabling home users and businesses to stay one step ahead of online threats.
McAfee Labs
Backed by a portfolio of more than 400 patents and a network of millions of sensors spanning the internet, McAfee Labs delivers unparalleled protection against both known and emerging threats via a complete suite of security products.
Awards
SC Magazine - McAfee Endpoint Protection Suite wins 2011 SC Magazine's Reader Trust Award in the Best Anti-Malware Management Category.
Softwareload - McAfee WaveSecure Wins Software of the Year 2010. WaveSecure - McAfee's mobile security for Android, BlackBerry, Windows Mobile, and Symbian operating systems - beat the competition, winning top spot in the Mobile Tools category.
SC Magazine - SC Magazine looks at McAfee Total Protection for Compliance and gives McAfee and overall rating of 5 stars.
---